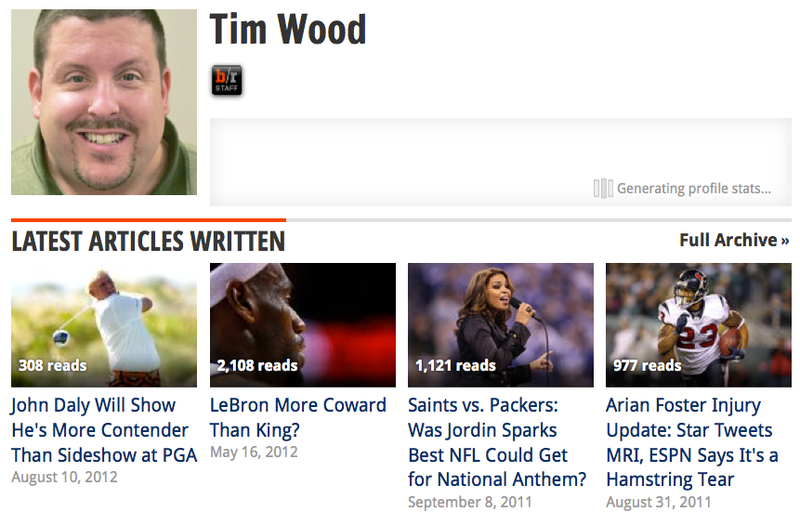 Over the past year, there has been intense speculation surrounding the high churn rate for Bleacher Report's NBA Lead Writers. I was not going to release this, but I think doing that would be an insult to the blog's readership. I believe the views expressed below are those of Bleacher Report's managing editor from early 2010 - August 2013, Tim Wood, as relayed to me via the email address given to me in a DM from Wood on Twitter.
From a different address, Tim Wood informed me that he "alerted Google that there was clearly something that went on" and only formally acknowledges the validity of the first five emails of our exchange. I think he's making excuses since the emails exist as one long string. To validate the first five emails validates the entire thread.
However, all readers should take this post with a very small grain of salt. It is possible that Tim Wood's email was "hacked"... Maybe he wrote to me in his sleep and deleted everything after it was sent to me.
Who knows?
I would also tell anyone reading this post to read the views expressed by various Bleacher Report writers here as well in order to acquire a more complete understanding of the situation.